Pre-K 3/4 & Pre-K 4/5 - Half Day
8:00 a.m. - 11:30 a.m.
5 days/week - Monday - Friday
Pre-K 3/4, Pre-K 4/5, & Kindergarten - Full Day
8:00 a.m. - 3:10 p.m..
5 days/week, Monday - Friday
For All Students
7:30 a.m. - 8:00 a.m. and 3:10 p.m. - 6:00 p.m.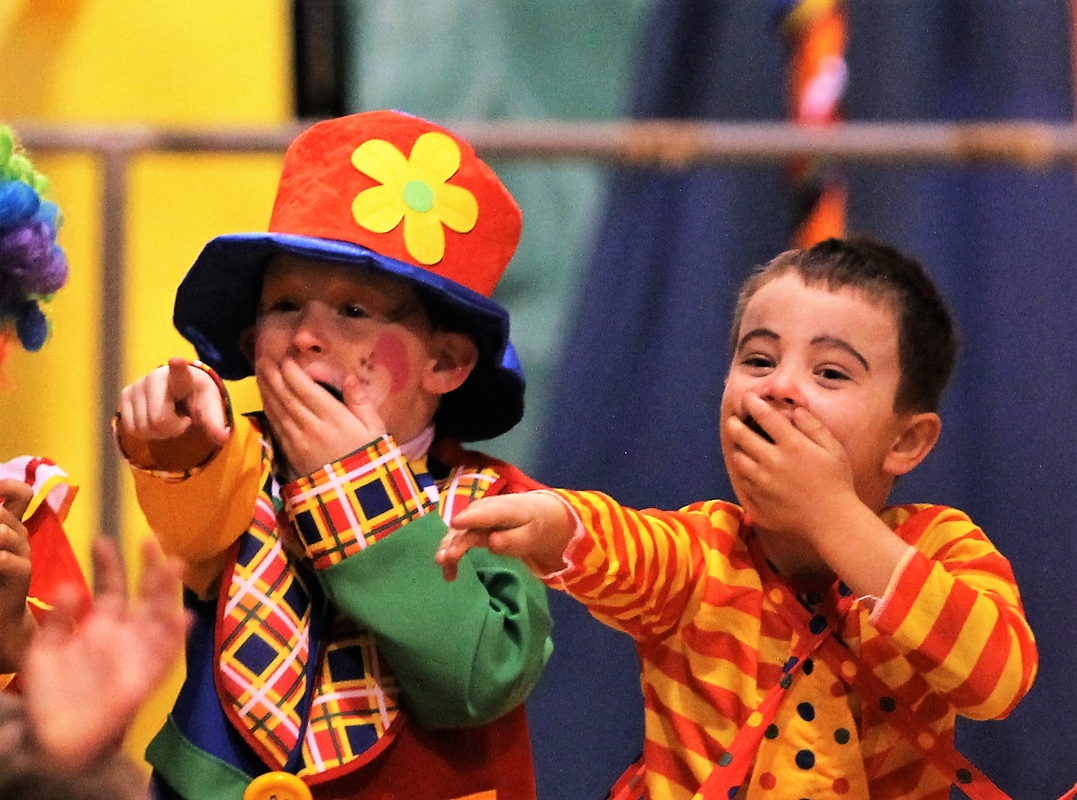 New Braunfels Christian Academy's preschool and kindergarten programs help bridge the gap between home and school through a relaxed, happy, and nurturing environment. Here, children begin to develop Christian character, become aware of the world around them, experience the excitement of discovery, and realize success at the opening of their academic lives.
Children are encouraged in Christian growth through scripture study, daily prayer, and Bible stories. This is fostered by qualified and dedicated teachers who lead children in academic learning and teach Christian principles. Opportunities are provided to help develop behaviors such as sharing, helping others, working constructively, listening to and following directions, respecting the rights of others, and demonstrating self-control.
The maximum ratio of student to teacher per class is 15:1 in preschool and kindergarten. Students in Pre-K 3/4, Pre-K 4/5, and kindergarten study with a specific teacher in a self-contained classroom and receive instruction from specialists in the areas of music, library, and physical education. In Kindergarten, Art is also added to the specialty classes. Folders containing representative work are sent home on a daily basis.
CURRICULUM & ENRICHMENT PROGRAMS
Pre-K 3/4
NBCA's exciting Pre-K 3/4 program is based upon themes that change monthly. Your child will gain a love for books, curiosity about print, and knowledge in a wide variety of subjects. Students participate daily in music and motor development/physical education and participate weekly in chapel. Students entering Pre-K 3/4 must be three by August 31st, fully potty trained, and exhibit appropriate self-control.
Pre-K 4/5
Pre-K 4/5 students engage in active learning. Academic skills are presented through Bob Jones Press curriculum. Your child will gain a love for learning and a solid foundation for math and phonics. Students participate in music daily, attend motor development/physical education four times each week, and chapel once per week. Students entering Pre-K 4/5 must be four by August 31st and will need to be assessed for enrollment.
Kindergarten
The formal kindergarten program incorporates the A Beka Book program on phonics/reading and language arts with an emphasis on phonetic letters and sounds. Math In Focus curriculum is used for mathematics. This lively program gives students an excellent beginning in language arts, reading, and math skills. Kindergarten students receive instruction from enrichment teachers in the areas of music, physical education, and art. Kindergarten students attend chapel once a week with grades K-2. All Kindergarten students participate in a Kindergarten Circus presented each year in the spring.
Dress Code
Pre-K 3/4, Pre-K 4/5, and Kindergarten students are required to wear the official New Braunfels Christian Academy uniform, with several choices within the dress code. Uniforms are available for purchase through Lands' End.