36 weeks (September through May), two semesters, and four grading periods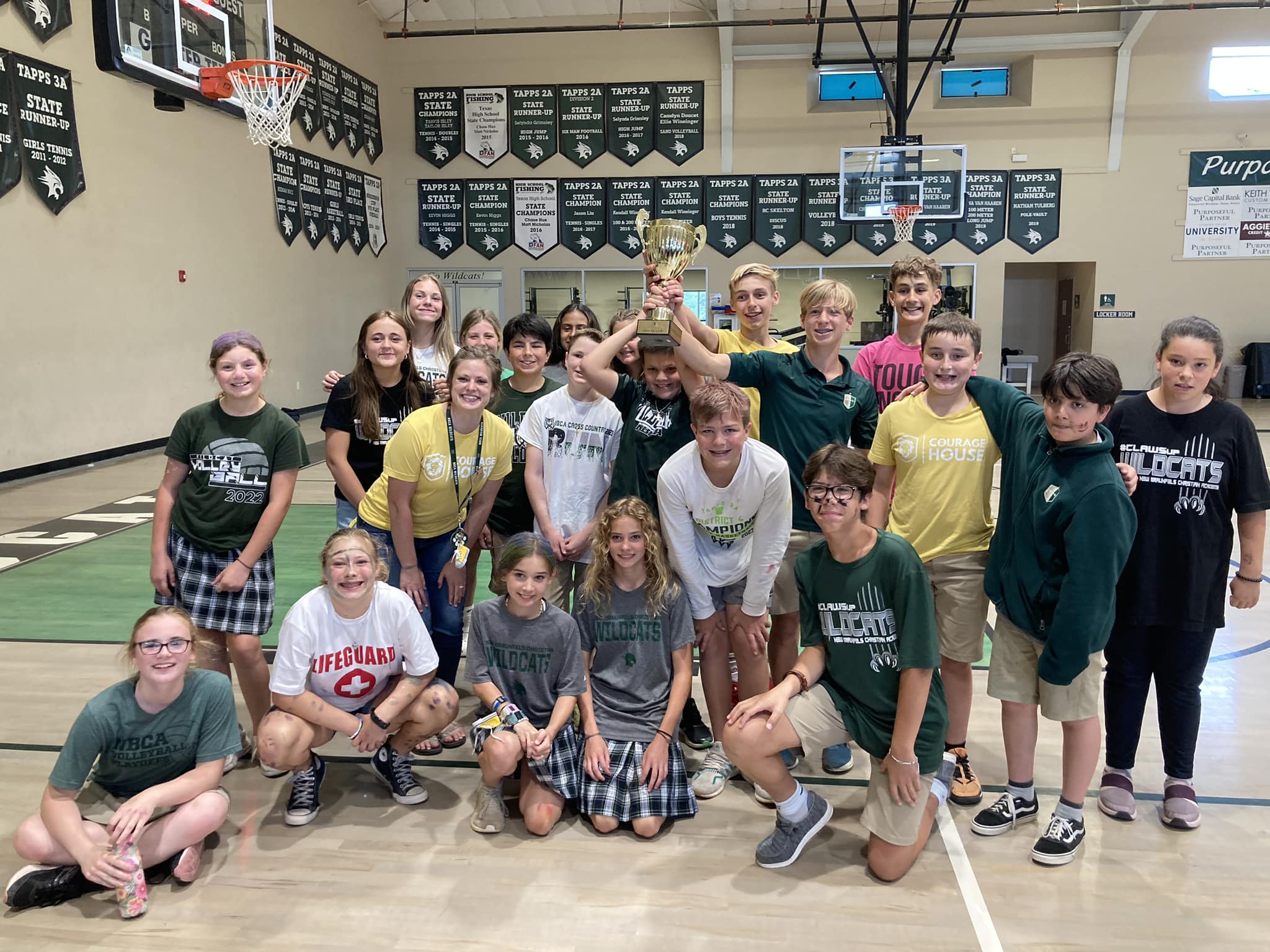 The New Braunfels Christian Academy middle school program endeavors to educate today's youth for tomorrow's world, giving them the courage to accept the challenges of the future – academically and spiritually. We acknowledge that each student is uniquely made by our Creator, so we provide the opportunity to reach personal potential, achieve individual excellence, and grow in Christian discipleship.
We provide an interdisciplinary curriculum, dynamic learning process, and small class size to promote consistent faculty and student interaction in a stimulating environment. Students benefit from a traditional and challenging academic setting organized in a seven period day with classes meeting for fifty minutes. Classes follow a Pre-AP track in preparation for high school Honors, Advanced Placement (AP), and Dual Credit classes. Additionally, Bible study is a vital part of the curriculum, and a biblical viewpoint is regarded in all avenues of study. Each class is equipped with Chromebooks which are used as a tool to prepare students to navigate the requirements of a 21st century learner.
For a list of courses offered, please click here: Middle School Course Overview
A variety of enrichment programs and extracurricular activities give students the chance to work together cooperatively while developing and strengthening leadership qualities and Christian character. Choir, band, drama, and visual arts are included in the curriculum. Students have the opportunity to participate in physical education during the school day as well as in athletics after school. Middle school students take part in the weekly chapel service for secondary students.